2016 AILA Awards
Now in its 22nd year, and every year, AILA awards individuals at the annual national conference who have made a significant contribution to the Association and insurance law education.
The awards are split into two categories of recognition.
The first is life membership, which awarded to an individual, or individuals, who have made an outstanding contribution to the Association itself.
The second category is the insurance law prize. This is awarded to an individual who has made an exceptional contribution to the field of insurance law or insurance law education. Past winners have included Justice Michael Kirby, Professor Robert Merkin, Samantha Traves, Professor Greg Reinhardt and Geoff Masel.
This year we announced there are two winners in the life membership category and one Insurance Law Prize winner.
Life Member: John Homburg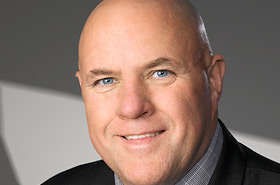 John Homburg is a Principal for Gilchrist Connell in Adelaide.

John has over 30 years' experience in health and medical insurance and initially graduated with a Certificate of Law from the Law Society of South Australia. He now holds a Masters in Health and Medical Law.
John has a long and successful record defending complex medical malpractice claims and he also specialises in insurance and administrative law, particularly the representation of professionals before disciplinary Tribunals.
He is also an accredited mediator and a member of the Ethics Health Advisory Council.
John's long association with AILA at both a Branch and National level affords him an excellent understanding of the myriad issues and challenges in this dynamic industry. He had been an active and invaluable AILA Board member between 2008 to 2016 and created and assisted with a number of key changes and modernisation plans. He also undertook the often difficult and demanding role of National Treasurer between 2010 and 2016.
He is a previous employee of Baker O'Laughlin and Fountain & Bonig.
Life Member: Rhett Kennedy
Rhett Kennedy is a Partner at Barry.Nilsson in Brisbane and he was admitted as a solicitor in 1985.
Rhett stumbled upon a career in insurance after they were given a file for a national insurer as a first year solicitor. Since then, he has described himself as an "insurance fanatic".
He was the first insurance partner at Barry.Nilsson and he has grown the practice to what became the largest defendant insurance law practice in Queensland.
Rhett practices in both general liability and professional indemnity acting for both Australian and international insurers and in 2015, he was listed in Doyles Guide as one of Queenslands preeminent professional indemnity lawyers.
Rhett has been a long and keen supporter of AILA and the Insurance industry generally, participating as a committee member of the QLD Branch for over 15 years until 2008 and he was the QLD President and AILA National Board representative from 2000 to 2001. Additionally, he has participated on the organising committee for three national conferences as well as being heavily involved in the program for the QLD State Intensives.
Insurance Law Prize: Peter Rashleigh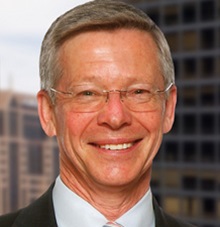 Peter Rashleigh is a former partner, and now a consultant, of DLA Piper in Melbourne.
Peter is a barrister and solicitor of the Supreme Court of Victoria and a solicitor of the Supreme Court of New South Wales. He has practised in insurance law, with a focus on litigation and policy advice and drafting for more than 45 years.
Peter has repeatedly been recognised as a leader in insurance law, including in the AFR's Best Lawyers list.
Since the inception of professional indemnity policies in Australia, Peter has practised extensively in this area, representing professionals ranging from company directors to dentists to insurance brokers, and more recently lawyers.
He has represented professionals and their insurers in several class actions, including the litigation resulting from the failure of Pyramid Society which is reputedly Australia's largest ever civil litigation involving 12 Supreme Court actions and in excess of 5,000 claimants.
Peter has drafted professional indemnity and other policies for many insurers, both within Australia and internationally and advised on handling, crime, fidelity and bankers blanket bond claims. He has also acted as an advisor to government instrumentalities, including VicRoads, and other principals in respect of liability, indemnity and insurance programmes in relation to infrastructure and major projects
As a founding member of the Victorian Branch of AILA, Peter served on the State Committee for many years and they remain as an active member today. He has presented at a number of seminars in recent years and he was part of the process to establish the Geoff Masel Lecture Series in honour of his late mentor. Peter delivered the inaugural address in 2005 and the series remains a flagship event for the Association 11 years later.
Peter is a member of the Australian Professional Indemnity Group, the Law Council of Australia, Committee for Melbourne (Alumnus), Alternate Chair of the FOS code of Compliance Committee and Chairman of the DLA Piper Ethics & Conflicts Committee.