AILA Patron: The Hon. Chief Justice James Allsop AO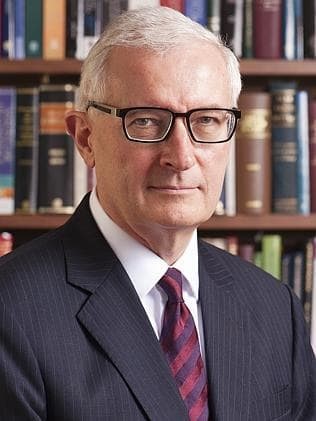 The Hon. Chief Justice Allsop AO commenced the role of AILA Patron in 2018 and we are privileged to have the architect of the Federal Court of Australia's specialist Insurance List accept.

His Honour's acceptance of this role is a reflection on the prominence of AILA as we continue to grow since our inception in 1983.

Justice Allsop will provide support to a number of key events and initiatives each year and assist with promoting and maintaining the Association into the future.
About Chief Justice Allsop
From 1981 to 2001 Chief Justice Allsop practised at the Bar in New South Wales and elsewhere in Australia. He was appointed Senior Counsel in New South Wales in 1994 and Queen's Counsel in Western Australia in 1998.
From 7 May 2001 to 1 June 2008 he served as a Judge of the Federal Court of Australia, undertaking the roles of trial and appellate judge on a full range of Federal Court work. From 2 June 2008 to 28 February 2013, Chief Justice Allsop was President of the New South Wales Court of Appeal. He was appointed Chief Justice of the Federal Court of Australia as of 1 March 2013.
From 1981 to 2014 Chief Justice Allsop taught part-time at the University of Sydney as a tutor and lecturer in property, equity, bankruptcy, insolvency, corporate finance and maritime law. He currently teaches part-time in maritime law at the University of Queensland. From 2005-2009, he was a member of the board of World Maritime University in Malmö, Sweden. From 2008 to 2011 he was a member of the Board of the Australian Maritime College. On January 2010, he was elected as an Honorary Bencher of the Middle Temple. On 19 March 2013 he was elected a member of the American Law Institute.
From 1 July 2016 Chief Justice Allsop was appointed Adjunct Professor by the School of Law, The University of Queensland (UQ), for a period of 3 years.