AIDA & Global Chapters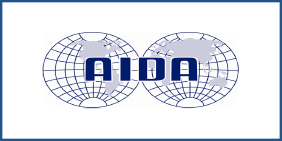 AIDA - Association Internationale de Droit des Assurances
Insurance law is woven into the very fabric of insurance.
From incumbents, start-ups, disrupters, regulators, insurers, reinsurers and industry service providers, insurance law is a cog in the wheel that cannot be overlooked. Ignore the law and its impact on policies, procedures and claims and you will end up in strife.
The International Insurance Law Association (AIDA – Association Internationale de Driot des Assurances) was formed on 28 April 1960 in Luxembourg, its aim was to promote collaboration among its members and friends to increase the study, knowledge and debate of international and national insurance law and related matters.
It's not just for insurance lawyers. While private practice lawyers form a significant part of AIDA's membership base, and provide some of the unique value proposition including their intellectual property and knowledge, AIDA members and friends are from all roles and all sectors of the insurance industry.
AIDA's DNA is its ability to harness and crystallise legal thought and opinion that everyone in the insurance community can use in their daily activities.
It is at the forefront of industry innovation – alerting members around the world to future trends in the industry. It has a strong focus on developing young professionals who will be the industry's future leaders.
AIDA has 58 national chapters across the globe, including our own Chapter for Australia - AILA, which was formed in 1983 after the AIDA Presidential Council invited Michael Gill and John Hastings to form the antipodean arm.
The current AIDA Presidential Council representative for AILA is Chris Rodd.
AIDA Representative:
CHRIS RODD
Chris Rodd Mediation and Insurance Law
Phone:0401 993 411
chrisjrodd@gmail.com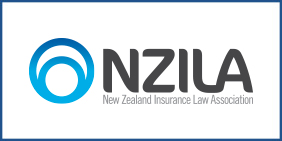 NZILA - New Zealand Insurance Law Association
The NZILA was established in 1991 to promote interest in, and understanding of, the law relating to insurance and to encourage the exchange of information and ideas concerning insurance law.
The Association encourages collaboration between those working in the insurance industry and lawyers practising in that field.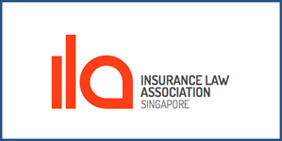 Insurance Law Association - Singapore
The idea of forming the Insurance Law Association in Singapore was first mooted in 1997 by Mr Stanley Jeremiah, a lawyer who became the Association's first president.
Today, ILAS has 129 members comprising 38 Corporate, 87 Individual and 4 Academic. Members of the Committee are from the insurance industry, legal profession and universities.

Other Global Chapters
You can find our more about specific Chapters of AIDA by visiting their websites.
CLICK on any country below to visit their website.
Argentina
Belgium
Brazil
Chile
Colombia
Denmark
Finland
France
Germany
Greece
Hong Kong
Hungary
Israel
Italy
Japan
Mexico
Netherlands
New Zealand
Paraguay
Peru
Poland
Portugal
Republic of China (Taiwan)
Serbia
Singapore
Spain
Sweden
Switzerland
Turkey
Uruguay
United Kingdom (Great Britain)
United States of America