2018 Ron Shorter Award Winners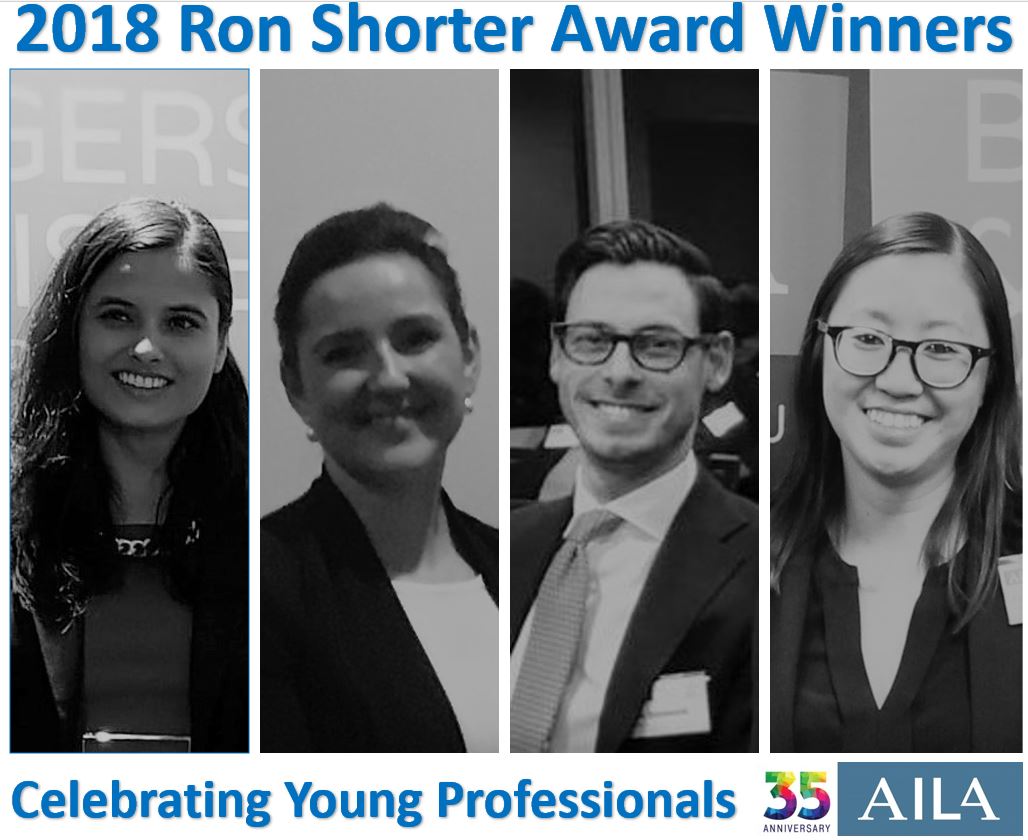 AILA is proud to announce and congratulate our 2018 Ron Shorter Award winners:
Ananya Tiwari

(VIC/SA/ACT/NT winner) with "Insurer to the poor: how InsurTech is helping make a business case for micro insurance"

Anna Baker

(WA winner) with "The tipping point of sexual harassment claims within the insurance industry"

Scott Simmons

(NSW winner) with "Protecting our contractors: is surety the solution?"

Yen Tran

(QLD winner) with "Breach of duty arising out of inadequate training of employees".
The fantastic four will now head to the 2018 national conference in Perth www.conference.aila.com.au to wow the delegates with their winning presentations.
A huge thank you to the sponsors Colin Biggers & Paisley, Dever's List and Kott Gunning Lawyers (WA finals host) for their support of our industry young professionals.
Applications for the 2019 awards will open in February next year.