Queensland's rising insurance star announced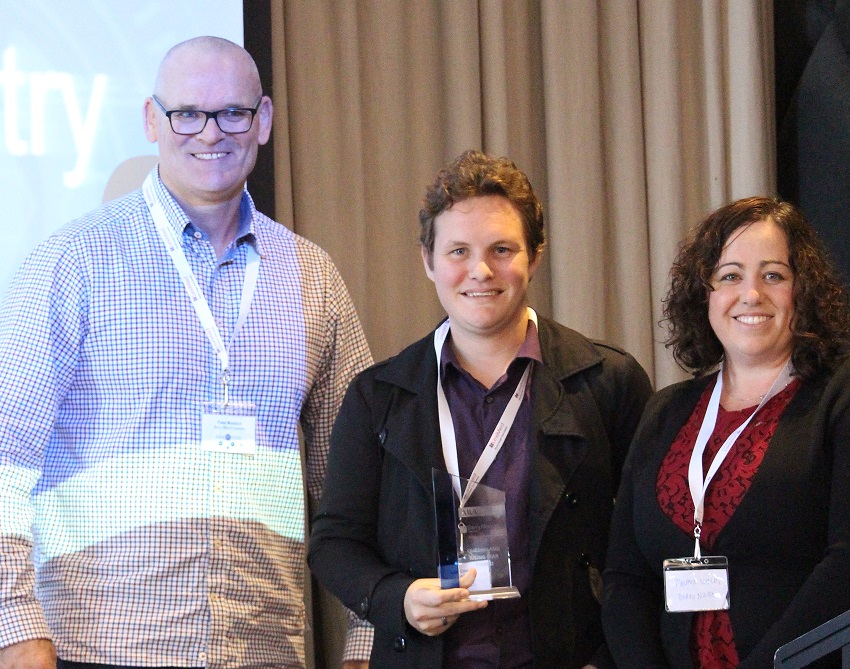 L-R: Peter Murdoch (Barry.Nilsson), Luke Cronan (2017 QLD Rising Star Award winner) and Melanie Quixley (AILA QLD State President)
IAG liability claims specialist Luke Cronan has been named the Barry.Nilsson Australian Insurance Law Association Queensland branch's inaugural rising insurance star.
Mr Cronan, 28, was required to write 250 words on the biggest opportunity for insurers. He said it was critical for corporations to protect their interests and reputations from cyber risks. "Increasing demands for cyber risk insurance into the future will be a fantastic opportunity for insurers."
He won:
A commemorative trophy
Free registration to the AILA Queensland Insurance Law Intensive 2017
12 months AILA membership
A $500 bursary.
Mr Cronan, who has been with IAG for almost six years and previously worked in broking and premium funding, said: "Winning the award is fantastic recognition from the industry for not only myself but also the great team ... who have provide feedback, encouragement, training and supervision throughout my career."
AILA Queensland president Melanie Quixley, who was on the judging panel, said Mr Cronan presented a well-structured, well-researched response on ramifications for business from increased internet use and consequent opportunities for insurers to provide cyber risk coverage.
"It's really important to have young insurance professionals see insurance as a career path and the award was designed to help that happen," she said.
The award was presented at AILA Queensland's Insurance Law Intensive Connecting the Dots on 26 May 2017.
Peter Murdoch, partner with award sponsor Barry.Nilsson Lawyers, said the firm sponsored the award because it wanted to recognise and support "young achievers who will be the industry's future decision makers".